Automaton
From Atlantica Online Wiki
Info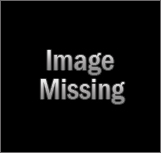 | | |
| --- | --- |
| Grade: | C |
| Basic Attack: | Cannon |
| Off-hand: | Cannonball |
| Range: | |
Strength:
259
Intelligence:
308
Dexterity:
338
Vitality:
287
Defence:
155
Magic Defence:
320
???
Description
The Automaton is half-soldier, half-weapon. Created by Atlantians, it has an Oriharukon core that supplies it with unimaginable power.
When its allies are wounded, it heals them with a Healing Pulse. When enemies are in sight, it destroys them with the Arms of Atlantis. And in close combat, its Oriharukon Core boosts its stats to make it even more formidable.
Upgrades
Abilities
Recruitment
You can start the Automaton recruiting quest through the quest of Aaron Reisner in the Lost City.
Similar Class
Cannon Main, Artilleryman, Cannoneer, Demeian Guardian, Automaton