Demeian Guardian
From Atlantica Online Wiki
Info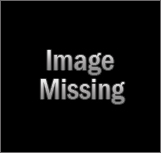 | | |
| --- | --- |
| Grade: | B |
| Basic Attack: | Cannon |
| Off-hand: | Cannonball |
| Range: | |
Strength:
246
Intelligence:
276
Dexterity:
266
Vitality:
258
Defence:
142
Magic Defence:
340
???
Description
The Demeian Guardian combines Atlantian magic with Akademeian technology. A loyal servant of Prince Radiant, she is doing her part to make the world safer for her people.
Her Preemptive Strike spell slows down enemies by decreasing their action power, multi-hit rate, and accuracy, while Demeian Tactics passively boosts the accuracy and evasion of all nearby allies. In times of need, she can launch a Flashbang to demolish enemy action power.
Upgrades
Abilities
Recruitment
Unkown at current time.....
Similar Class
Cannon Main, Artilleryman, Cannoneer, Demeian Guardian, Automaton