General
From Atlantica Online Wiki
Info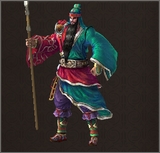 | | |
| --- | --- |
| Grade: | A |
| Basic Attack: | Spear |
| Off-hand: | None |
| Range: | |
Strength:
460
Intelligence:
151
Dexterity:
326
Vitality:
277
Defence:
516
Magic Defence:
200
???
Description
The General is a master of the spear, and draws upon the power of the Green Dragon to strike down enemy rangers and pierce through the enemy line with lethal force.
Green Dragon Glaive strikes the entire enemy formation and the Green Dragon's Rage shatters the offensive power of enemy rangers. When the General is on the verge of death, he can use Green Dragon Strike to mortally injure a single foe.
Upgrades
Abilities
Recruitment
You can start the [General Recruitment Quest Chain|General Recruitment Quest] through NPC [Yunchang] inside Eastern Wu Camp.
Similar Class
Spear Main, Spearman, Spartan, General, Taoist