Patriot
From Atlantica Online Wiki
Info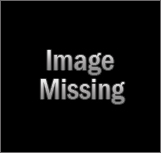 | | |
| --- | --- |
| Grade: | D |
| Basic Attack: | Gun |
| Off-hand: | Bullet |
| Range: | |
Strength:
167
Intelligence:
254
Dexterity:
320
Vitality:
215
Defence:
240
Magic Defence:
395
???
Description
The Patriot is a soldier and leader who fights for the causes of life, liberty, and the pursuit of happiness. The powers of his conviction drive him to strike down the enemies of freedom wherever they lie and draw his allies together to stand as a unified force.
With his Battlefield Courage magic, the Patriot strengthens his fellow mercenaries and heightens the link between them. Used to fighting against insurmountable odds, the Patriot is able to draw upon his full power in the most dire of situations.
Upgrades
Abilities
Recruitment
You must be lvl 100. You can start the Patriot Recruiting Quest through General Washington, inside Path to Glory.
Similar Class