Tarkan
From Atlantica Online Wiki
Info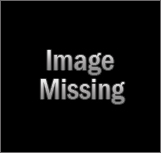 | | |
| --- | --- |
| Grade: | B |
| Basic Attack: | Axe |
| Off-hand: | None |
| Range: | |
Strength:
354
Intelligence:
153
Dexterity:
221
Vitality:
332
Defence:
747
Magic Defence:
185
???
Description
Ruler of nations. Conqueror of kingdoms. Leader of warriors. All of these describe the Tarkan, the fiercest fighter the Huns have to offer.
With her Unstoppable skill, she gains even greater attack power, as well as a resistance to freezing magic. Even when outnumbered, the Tarkan can call upon her Tarkan's Will to go berserk and deal even greater damage.
Upgrades
Abilities
Recruiting
You can currently only buy Tarkan from the Item Mall.
Similar Class
Viking, Beast Trainer, Northern Viking, Druid, Tarkan