Vampire
From Atlantica Online Wiki
Info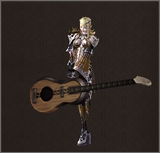 Strength:
193
Intelligence:
316
Dexterity:
350
Vitality:
164
Defence:
148
Magic Defence:
305
???
Description
The Vampire is descended from royal blood, and seeks to live her life without taking the lives of others.
Using her vampiric power, she absorbs enemies' health to restore her own. She also possesses mastery of dark music that lets her sap the energy from enemies or heal her allies over time.
Upgrades
Abilities
Recruitment
You can currently only buy Vampire from the Item Mall.
Similar Classes
Instrument Main, Minstrel, Bard, Vampire, Necromancer